🌻

Sunflower Photo Projection Necklace

Sunflower represents the courage to pursue the happiness you want. Sunflower flower words are faith, glory, pride, loyalty, love, meaning silent love, representing the courage to pursue their own happiness.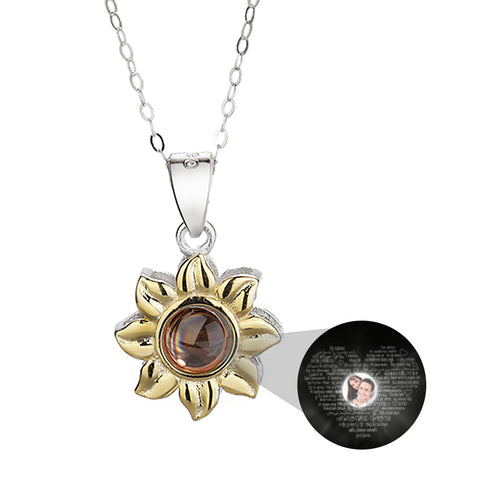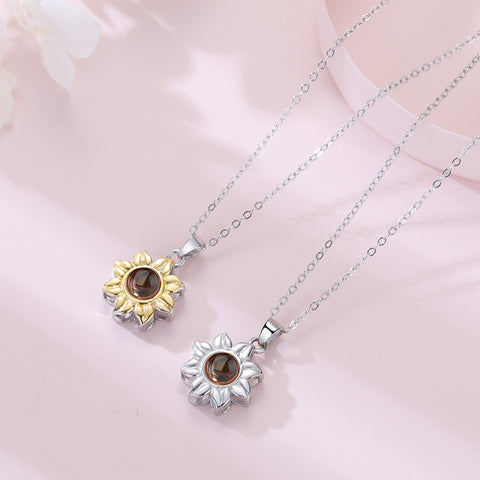 ♥ Projection necklace in 100 languages: I love you in 100 languages ​​is the most romantic way to express your love in a mysterious way. Reflecting this deep heart with light is a precious surprise for the lover, making her fall in love again.
♥Personalized Photo: Click the "upload your photo" button, You can use any photo, whether it's people, animals, beautiful landscapes, or something unforgettable.
♥ How to discover hidden love: Illuminate the whole love stone with one lamp, project "I love you" in 100 languages ​​on the wall, she will be amazed. (You can also watch directly with the naked eye)
♥ Eternal Love: Photo Projection Necklace is the perfect gift for any occasion that needs a special decoration. Christmas, Mother's Day, Birthday Party, Graduation Gifts and Wedding Gifts; Gifts for Mothers, Gifts for Elders, Gifts for Wife, Gifts for Girlfriends, etc. This is a gift for your beloved.
✨Please note: In order to ensure the quality of our products, the production time for each order takes about 7-10 business days as each order requires hand-designed artwork and then printed by the factory.