Here's the Heart Infinity Name Necklace!

♾️

♾️ Every stylish woman should have a Custom Nameplate Necklace in their jewelry box. Our Infinity Name Necklace provides the best way for you to show off what the word "forever" means to you. You can get up to two names or words on each loop of the infinity symbol. This is the perfect personalized infinity necklace to wear.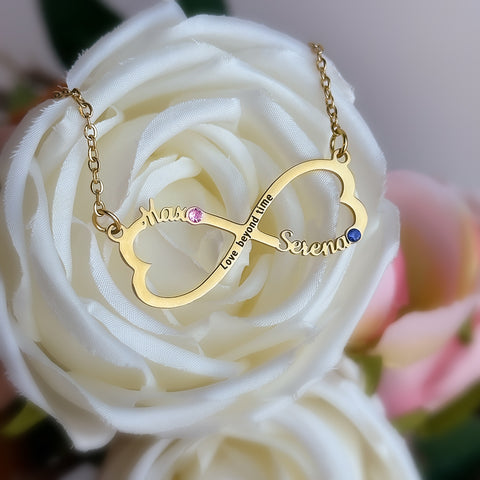 ❤️️ Sculpted in a flowing script font. Spell out your name with sharp style! Our Infinity Name necklaces have a polished surface so that they gleam beautifully in the light. You' ll adore the fanciful look of this personalized name necklace. Classic glossy design never goes out of style.

🌟 If you are on the hunt for a thoughtful gift for a loved one, this would be a wonderful piece to present them with. Wear yours, you and your significant others', or your children's names to make a unique statement that you keep close to your heart. Simple and sweet, these make an amazing gift.
It features:
2 custom lucky birthstone
2 custom names
Silver. Gold. Rose gold for you to choose from.
Chain design. will not break for years
High quality materials. never faded.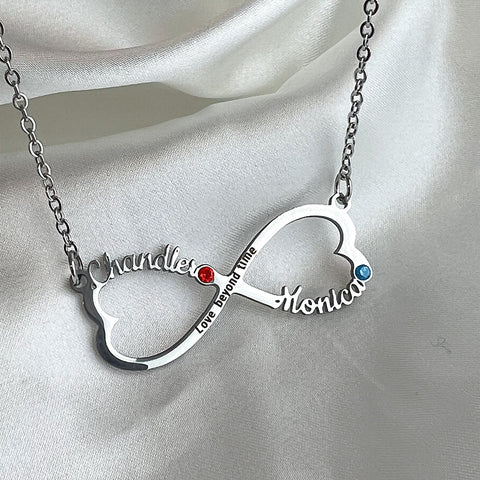 Each color of birthstone represents a birth month: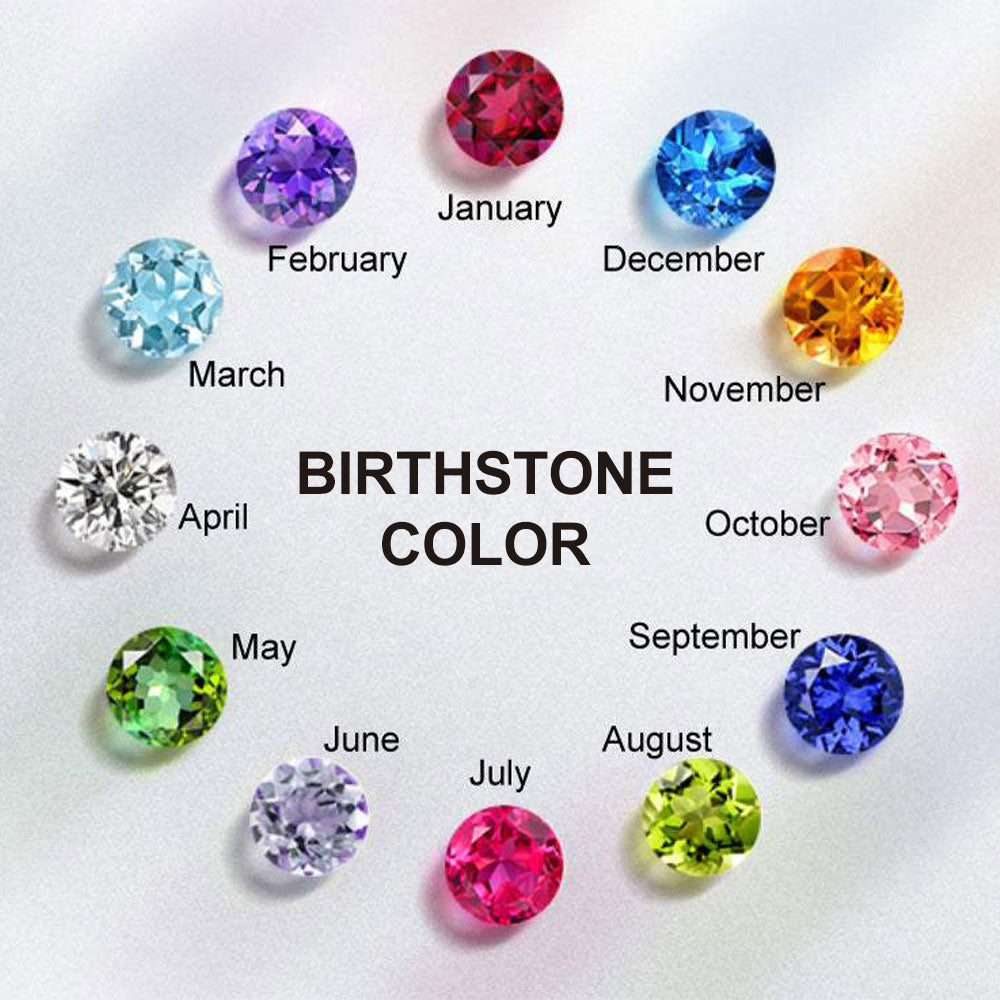 Description:
Necklace Length: 18 inches
Color: Silver. Gold. Rose Gold
This necklace is a personalized product. So it will take 3-7 working days to process your order. We will ship it out as soon as possible. Don't worry.