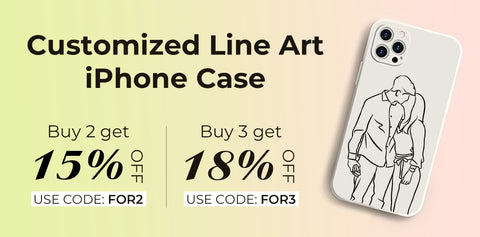 Love is what keeps us going.
We have a lot of fond memories, slumbering on our phones, and those pictures are rarely seen again. We hope that by customizing the phone case and wallpaper, you can see those happy moments every day. It will be the best gift for yourself or someone you love.
Trust me, you deserve it.
⭐️Magnetic Leather, comfortable without leaving fingerprints;
⭐️Art professional painting, turning photos into art;
⭐️UV printing process, never fade;
⭐️1:1 real machine model and card holder, perfect for iPhone;
⭐️High-strength anti-drop design to protect iPhone safety;