"Drive Safe" vinyl decal for the rear view mirror, side mirror, or sun visor mirror on your car!
This car decal is the perfect reminder to be safe out there so you can be there with the ones you love.
These can also be used on any other mirror, your laptop, gaming console, water bottle, or any flat/smooth surface.
These are an affordable but sweet gift to yourself or to anyone who needs a little extra reason to smile!
Style:
Set 1 (3 stickers):Inside*1, Outside*2
Set 2 (4 stickers):Inside*1, Outside*2, Back window*1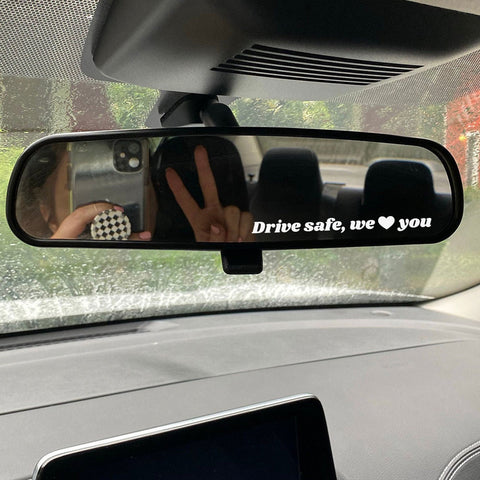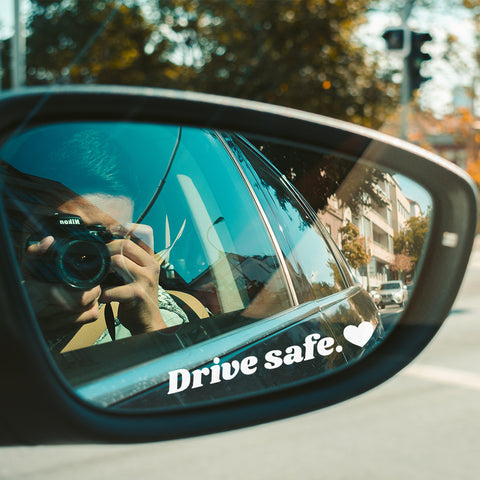 Size:
Outside Rearview Mirror Stickers: 0.6*3.1inch (1.5*8cm)
Inside Rearview Mirror Stickers: 1*4.7inch (2.5*12cm)
Back Window Stickers: 3.1*11.4inch (8*29cm)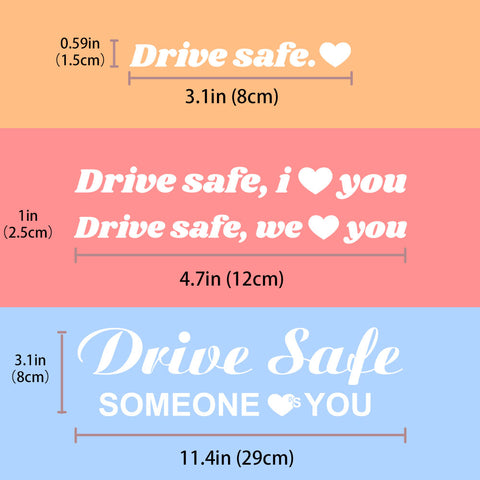 Application instructions
Clean surface you are about to apply the decal on , peel backing off the clear transfer tape , use a credit car or something tosmooth down your design , slowly peel off the transfer tape. Enjoy!