Design Your Photos To Line Drawings (E-edition)

Custom Digital Minimalist Line Drawing From Photo -- Art, Illustration, Digital Art, Custom Art, Hand-drawn, Line Art, Gift💕

Your photos can be turned into beautiful works of art. I take your image and turn it into a hand-drawn, minimalist, digital work of art.

**This Listing Is For: Line Drawing Of Your Photos**
**It is default to black lines on white background.**

We just need a good quality photo to be able to see the details and lines of the objects in the photo. The higher quality the image, the better your drawing will turn out.


😊There will always be some degree of difference between the drawing and your original photo but I try to get it as close as possible.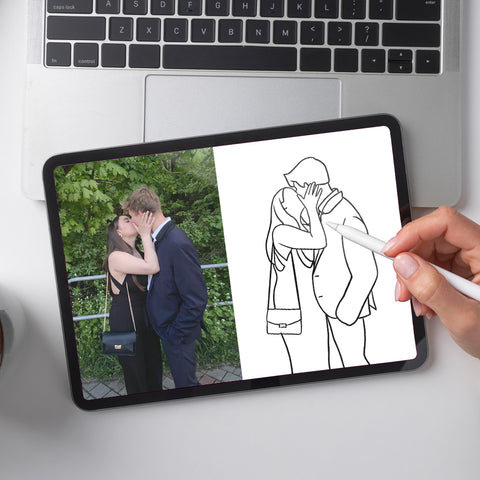 ✨Please note: In order to ensure the quality of our products, the designing time for each order takes about 5 business days as each order requires hand-designed artwork. And the e-edition of line drawings would be sent to the your email address.